Ysgol Penrhyn Dewi Church in Wales school in St Davids has been awarded the Peace Mala Bronze Award in recognition of its aim to become an open and inclusive school, achieving more together by nurturing young lives through faith, learning and friendship, offering education and opportunities within a supportive Christian Community.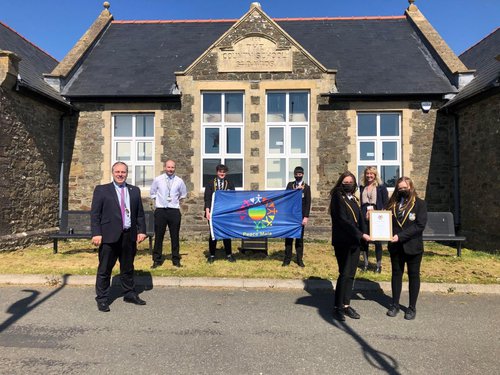 Peace Mala promotes friendship, respect and peace between people of all cultures, lifestyles, faiths, beliefs and none. A Peace Mala School is committed to placing the vision and message of Peace Mala at the heart of its values system.
Ysgol Penrhyn Dewi was introduced to Peace Mala in January 2019, since when pupils in Year 10 have been working towards the accreditation that their award represents.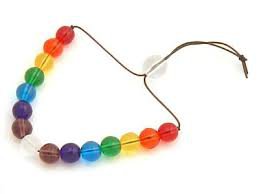 The concept is symbolised by the Peace Mala bracelet, which is comprised of two double rainbows. Each bead represents a different spiritual path. The bracelet represents friendship, respect, and peace between all; and the central message is the Golden Rule, 'Treat others as you would wish them to treat you'.